A Giftastic Preview of NC State's 2014 Football Season
NC State looks to bounce back from what was quite possibly the worst start to a new coach's tenure is quite some time. Doeren finally has 'the guy' he wants at QB. Never you mind all the other shit that's happening w/ the other positions. Let's take a look at how the season will play out.
Georgia Southern, 2013 Record: 7-4 
Notable Wins: Florida, 26-20
Don't let the win over Florida fool you. Florida was…not good last year. And GA Southern beat them without completing a pass. Yikes. NC State should win handily.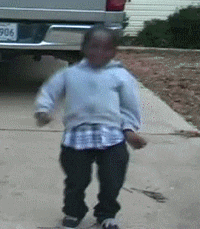 ---
Old Dominion, 2013 Record: 8-4 
Notables *games*: North Carolina, L, 80-20
Old Dominion is awful. State will roll.
South Florida, 2013 Record: 2-10 
Notable Wins: Cincinnati, I guess?, 26-20
They'll be better than 2-10. But probably not too much better. State wins.
---
---
Presbyterian, 2013 Record: 3-8
Notable Wins: NULL
I'm sorry that people will have paid money to attend this game. W
---
Florida State, 2013 Record: 14-0
Notable Wins: Yep
HAHAHAHA OMG I CAN'T EVEN. I've never been so sure about a loss in my life.
---
Clemson, 2013 Record: 11-2
Notable Wins: No notable losses
Florida State and then Clemson in Death Valley. THANKS OBAMA
---
Boston College, 2013 Record: 7-6
Notable Wins: Only losing to Florida State by 14
The BC folks will tell you they'll still be good. They lost a ton of offensive production. And also only managed a game above .500 w/ one of the best single-season rushers in history. State will win this game.
---
Louisville, 2013 Record: 12-1
Notable Wins: *shrug*
Bye Bye Strong and Bridgewater. Hello…Petrino and, uh, another guy. A year of transition for Louisville. They'll still be good. And juuuust good enough to beat State in a heartbreaker.
---
Syracuse, 2013 Record: 7-6
Notable Wins: Almost beating Pitt?
Hopefully not a repeat of 2013's shitastic meeting between these teams. Can Doeren take the Pack on the road and get a win? I think so.
---
Georgia Tech, 2013 Record: 7-6
Notable Wins: Duke, 38-14 (WAIT WHAT)
I don't even know what Paul Johnson is doing, anymore. And I never know what to expect. But I bet State loses.
---
Wake Forest, 2013 Record: 4-8
Notable Wins: Maryland?
They're going to be so, so bad this year. So, so bad. W
---
North Carolina, 2013 Record: 7-6
Notable Wins: No additional NCAA Violations, I think
This game. This fucking game. UNC will roll. Guaranteed.